Download the Data
Download the data to conduct your analysis, provide your own insights, and tell your story. Get in touch if you have any questions.
Open Schools Kenya Data
Printed Map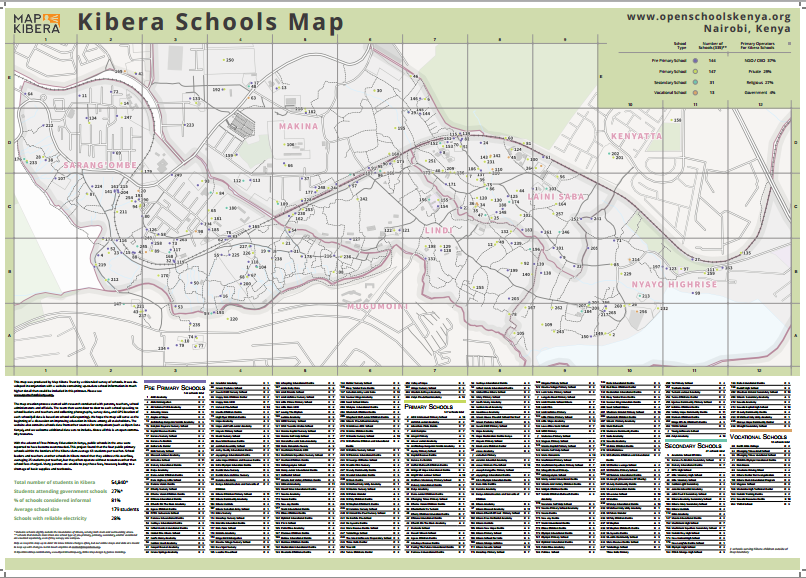 Directly from OpenStreetMap
Other Data Themes
Share Your Data
We welcome your updates and new data sources. Please shared some details with us and we'll be in touch.
License
Open Schools Kenya Data is free to use for any purpose, licensed ODbL. All we ask is that you credit OpenStreetMap and Map Kibera Trust, and make your changes available under ODbL as well.